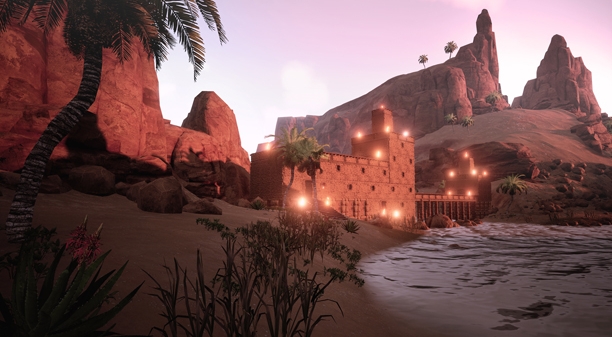 All new Developer Diary Video from CONAN EXILES
Get ready to learn more about the upcoming open-world survival game CONAN EXILES!
See the brand new developer diary, where Creative Director Joel Bylos, Art Director Gavin Whelan and Chief Technical Officer Frederick Richardson talk about the game.
CONAN EXILES can be played on private and public servers, either in multiplayer or local single-player. You start out as an exile, one of thousands cast out to fend for themselves in a barbaric wasteland, and from there you must hunt for food, grow crops, gather resources, craft tools and weapons, and build a shelter.
You can also band together with other players to build entire settlements and fortified strongholds, and wage war against your enemies as you unleash your fury in savage, fast-paced combat that will see limbs flying and heads rolling. You can even align yourself with the Hyborian gods, building altars to their glory and sacrificing the bloody hearts of enemy players upon them to shift the balance of power in your favor. Players will also have to face the purge: a special event where NPC armies from the neighboring kingdoms sweep in to destroy the progress that the exiles have made. Will you stand together with your fellow players against the purge, or will you use it to your advantage?
You can learn more about 'CONAN EXILES' on www.conanexiles.com. Follow the game on Twitter and Facebook for the latest updates.