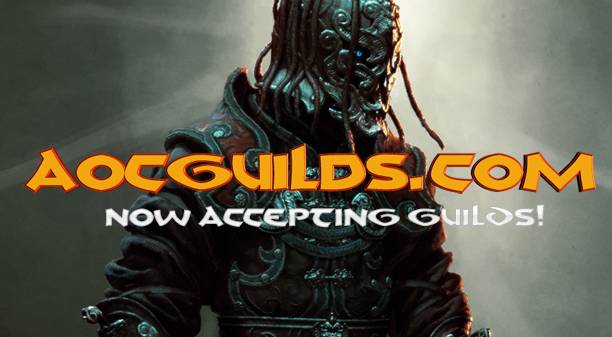 AOCGuilds Launches!
AoCGuilds launched this past weekend, and they are searching for Age of Conan guilds to join their community. AoCGuilds.com is an online directory for finding and listing Age of Conan guilds for free. All you have to do is visit AoCGuilds.com and register your guild to be listed on their site. This will help increase the visibility of your guild and help your recruitment efforts out greatly!
The basic features of the site allows you to create a guild profile, jot down some basic information about your guild and even check off what content your guild is currently targeting in-game. It's a great way for those searching for guilds to find you, know what you're doing in-game and even find ways to contact your GMs. In addition, guilds are also sorted by server and region to help finding a guild on the servers you play that much easier.
Note: AoCGuilds is not associated with Funcom nor is officially supported by Funcom in relation to customer support or technical support.

Check out the new site on AoCGuilds.com!