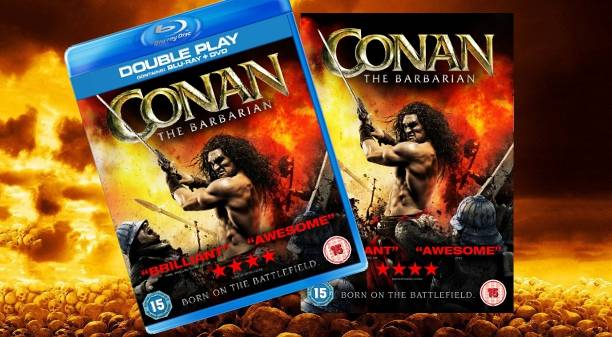 Conan Movie available on Bluray and DVD in the UK
Conan the Barbarian 3D, starring Jason Momoa as Conan, Rachel Nichols, Ron Perlman, Rose McGowan, and Stephen Lang, is now also available in the UK since the 12th of December. You can get it on 3D Bluray, DVD 'Double Play' or DVD and Digital Download.
"I live… I love… I slay. I am content"
Jason Momoa (Game of Thrones) stars as the legendary hero Conan in a stunning new visualisation of the hugely popular fantasy character.
Conan the Barbarian was born on the battlefield. From those blood soaked beginnings, the fledgling warrior is destined to venture into an unforgiving world after his father is brutally murdered and his village destroyed. As he journeys through a world rife with terrifying monsters, sorcerers and bloodthirsty enemies, he chances upon Khalar Zym – the warlord responsible for his tribe's destruction. And so Conan's quest to avenge his father begins...