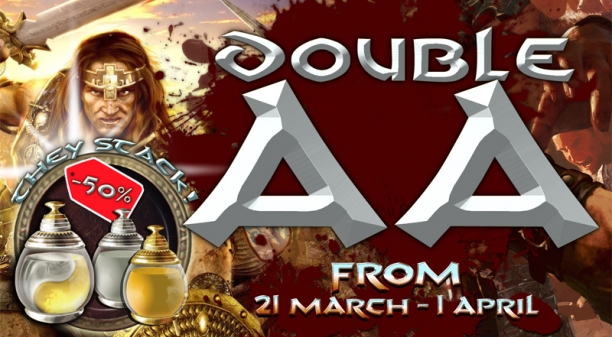 Double AA and Potion Sale
The time for ultimate advancement is now!
From March 21st through April 1st, whenever you earn an Alternate Advancement point, you earn an extra one as a bonus!
Plus, AA, XP, and XP+AA Potions are all 50% off for the event!
See you ingame, hero!