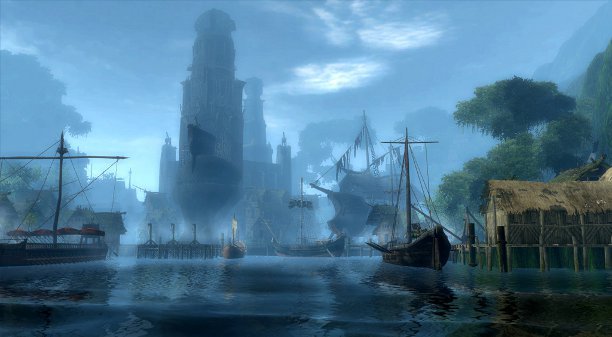 Game Director Exclusive Dreamworld Interview
Craig 'Sillirion' Morrison speaks with MMORPGITALIA about the recent Dreamworld intergration.
MMORPGITALIA: With a big update like the new Dreamworld Engine on your back, Age of Conan is once again the reference MMO in terms graphics. Many players are still asking if (other than the DX10 optimization) all this work was really necessary. I mean: it has been expensive in terms of time and resources what can you say about that?
Craig Morrison: I think it brings different things to different people, and yes, we wouldn't have committed to it unless we felt it was worth the time and effort. The game has always been aimed at the high end of performance, and much of our fan base falls into that category. However, much of the most valuable work with the update revolved around memory handling and performance for more mid range and lower systems. This means the game is now playable, at a higher level of quality, on a greater range of machines, both in DX9 and DX10 modes. That is a good thing for the future of the game! It is also developed by our central technology team that are working on the Dreamworld technology platform, and they work on all our projects, so from a production point of view for the team alone, it didn't have that great an impact aside from the time we had to wait to deploy our next content update (which is being prepared for final testing and then release right now)
Find out more on MMORPGITALIA's exclusive Age of Conan: Game Director Dreamworld Interview.