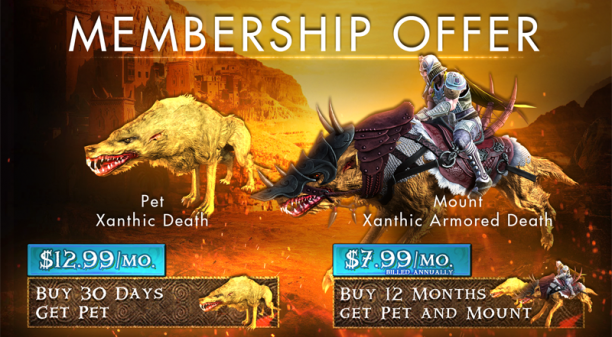 New Membership Offer
Heed the wolf's call! Get a free pet or mount until 15 May 2018 when buying Membership!
30 days of Membership nets you a Xanthic Death pet to call your own. For you pack leaders, 12 months of Membership bestows upon you the fearsome Xanthic Armored Death mount.

Membership also just got that much sweeter! From now on, you can get all the perks of Membership for only $12.99 for 30 days, or $7.99/mo. for 12 months (billed annually)
What are you waiting for, hero?