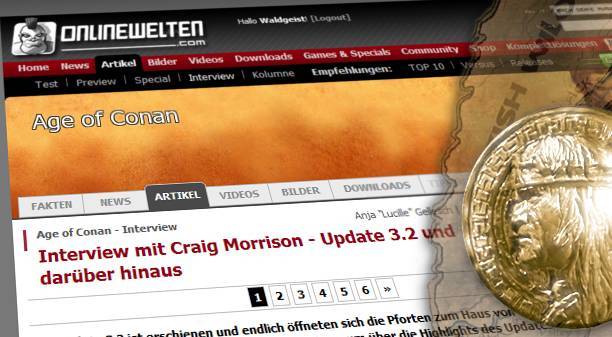 Update 3.2 Interview with Game Director
Game Director Craig Morrison talks with Onlinewelten about the recent 3.2 Update to Age of Conan:
Onlinewelten: The House of Crom is split in two instances: "The Threshold of Divinity" is open for up to four groups, while the second part "The Vile Nativity" is an instance for a single six-player group. Why did you decide to divide the dungeon into two parts?

Craig Morrison, Game Director: Simply because it is a truly massive area, and we wanted to try and achieve two different styles of game-play with this addition. The team instance is very much like other instances with interesting boss encounters as we have done all through last year, but the social area allows us to experiment a little more, and do something more interesting, make the players think a little and have to discover the secrets for themselves.
Read more from this interview only on Onlinewelten!