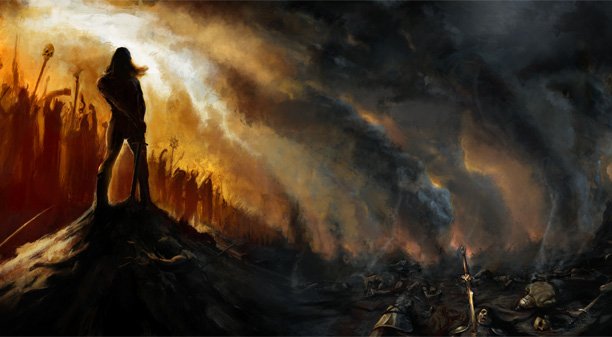 3-Year Anniversary! Join the Celebration!
Age of Conan is turning three this year, and to celebrate we're giving everyone FREE stuff!
Aye, let me live deep while I live; let me know the rich juices of red meat and stinging wine on my palate, the hot embrace of white arms, the mad exultation of battle when the blue blades flame and crimson, and I am content.
- Conan in 'Queen of the Black Coast' from Robert E. Howard
The feast has begun! Everyone who is still an active subscriber will receive FREE potions that boost your Player-versus-Environment (PvE) experience, Player-versus-Player (PvP) experience and your Alternative Advancement (AA) experience! Every character on your account can receive (/claim) all 3 of these potions only once by the end of May. Don't miss out, and if you recruit your friends to join the celebration, you will receive 50% additional game-time to boot!
Also if you are a former player with an inactive account you can join the celebration! We have opened your account for free play until the end of May! All you have to do is log in and start playing!
It doesn't just end there; we are also throwing our annual 'Age of Conan Anniversary Sweepstakes' with a few cool prizes that you could win. Find out more information about this year's sweepstakes and how you could have your chance to win more FREE STUFF here!