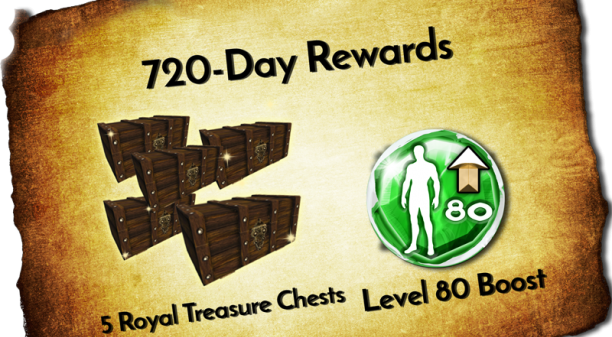 720-Day Loyalty Rewards
Hear hear, loyal warriors, rogues, and sorcerers of Hyboria! The next tier of Membership Loyalty Rewards are now available! Your rewards for 720 days of Membership are five Royal Treasure Chests and a Level 80 Boost for your account!

To ring in the new tier, Ultimate Level 80 Upgrades are 30% off until October 2nd!

Not already a member, or need to snag extra time? Log in at https://register.ageofconan.com/account/ and get started now!