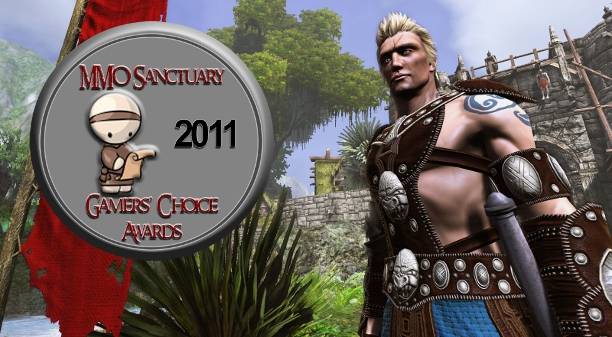 Age of Conan nominated for MMO Sanctuary Award
Age of Conan has been nominated for the MMO Sanctuary 2011 Gamers' Choice Award for Best Free Play MMO.
"Age of Conan - Another MMORPG that had previously relied on the subscription business model, but has transitioned to offer a "Free Play" option. In the case of Funcom's Age of Conan, this option is a very broad one. All races but the newest one released with the Rise of the Godslayer expansion are available to play for free, as well as most classes. Free accounts can access most areas of the game as well, again omitting the newest expansion content. That means that you can essentially explore all 80 levels of the game completely unhindered for free. A monthly premium option is still available, and various other perks and benefits can be purchased in the premium shop as well. Transition to "free play" aside, Age of Conan is a truly remarkable MMORPG experience. The combat system is entirely unique, and the sheer level of violence and uncensored content really pushes the envelope in online gaming. Their newest "Unchained" transition moves the game into an unrated category and is simply a must-play for any hardcore fantasy MMO fan."
You can place your vote in all the various different categories on MMO Sanctuary
.