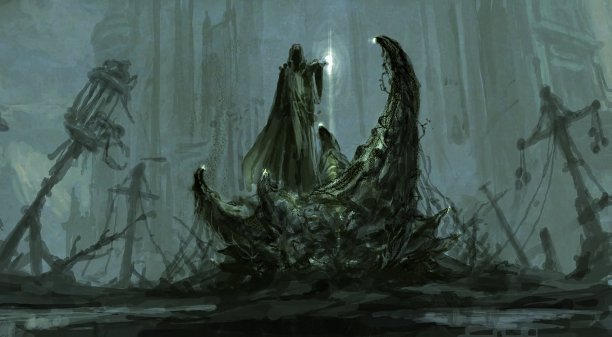 Award for Rise of the Godslayer on GameBanshee
Age of Conan - Rise of the Godslayer received the 'Best Graphics' award on GameBanshee.
The guys from GameBanshee chose Age of Conan - Rise of the Godslayer to be the game with the best graphics in their Game of the Year 2010 awards. Here's what they have to say about their choice:
Cataclysm might have stolen most of 2010's press, but if your only concern was jumping back into Azeroth, then you likely missed an entertaining and visually stunning adventure through Funcom's Rise of the Godslayer expansion pack. We always pegged a majority of Hyborian Adventures' zones as being dense and slightly claustrophobic, but Rise of the Godslayer brought us these sprawling vistas with a Far East-inspired look that fit into the game far better than we thought they would. Populating the lands of Khitai is an assortment of wildlife, creatures, characters, and landmarks that were clearly based on a variety of Eastern cultures. Everything looks incredible and just feels right, from the Great Wall and mountains off in the distance to the smoldering ruins of a freshly raided village. As long as you have a rig that can handle it, Rise of the Godslayer is hands-down the greatest graphical treat that RPG enthusiasts were given in 2010 and easily makes Age of Conan one of the best-looking MMOs on the market.
You find all the 2010 awards on GameBanshee.com.