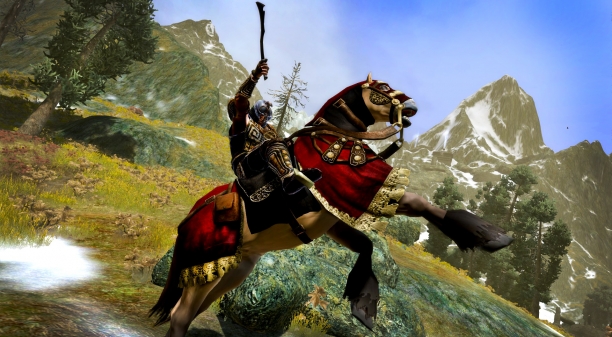 Check out the Upcoming Age of Conan Board Game Expansion!
Our friends over at Ares Games are relaunching the Age of Conan Strategy Board Game and making a brand new expansion!
We are big fans of the great board game and are very excited to see that an awesome expansion is being made.
The Age of Conan Strategy Board game offers tons of interesting and deep gameplay, and the new expansion, Adventures in Hyboria, will open up all new ways to win and even more strategic options.
Ares Games is holding a Kickstarter for this new project, and we are happy to announce that anyone who contributes to this Kickstarter will get the all new Strategist's Steed mount in our Age of Conan Unchained MMORPG!
Once the Kickstarter is finished, anyone who has contributed will receive a key which can be used on the Age of Conan account pages. This key gives the Strategist's Steed armored swift horse in-game (requiring advanced riding training to use), which can then be claimed in the Item Shop once per account.
We wish Ares Game good luck with their Kickstarter, and hope it brings hours of great and brutal gaming fun to Conan fans all over the World!