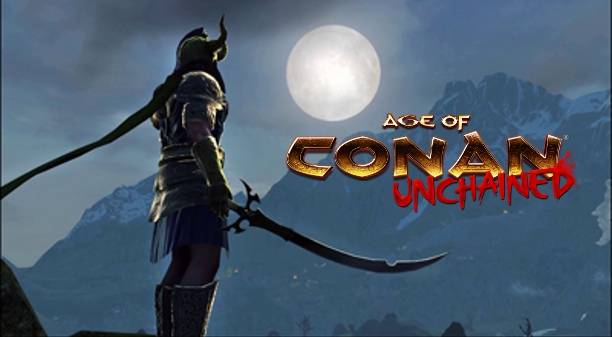 Composer Knut Haugen wins for Best Song!
We are proud to announce, Composer and Music Producer Knut Avenstroup Haugen has won the award for Best Song in a Video Game at the Hollywood Music in Media Awards for The Coast of Ardashir from the magnificent soundtrack from the Age of Conan: Unchained adventure pack The Savage Coast of Turan! This is Knut's third nomination for the HMMA's, and he was up against some really great composers and games like Dragon Age 2 and Little Big Planet 2.
Knut Avenstroup Haugen is an award winning Norwegian composer, orchestrator and music producer. Among his best known works are the highly acclaimed epic orchestral scores for Norwegian game developer Funcom's massively multiplayer online game "Age of Conan – Hyborian Adventures" and its expansion packs "Rise of the Godslayer" and "The Savage Coast of Turan".

Knut has been honored with awards and nominations from the International Film Music Critics Association Awards, the Hollywood Music in Media Awards, the Game Audio Network Guild Awards, the Ten Ton Hammer Best of the Decade Awards and the Game Music/Square Enix Music Online Awards.

Knut was educated as a composer, orchestrator, pianist and musicologist at the conservatories of Kristiansand (Norway) and Utrecht (The Netherlands) and at the University of Oslo. In addition to game music, his works include concert music for orchestras and chamber ensembles, pop music and even a musical. Knut has been commissioned to compose music for numerous occasions: The 200th anniversary of the University of Oslo, the World Ski Championships, the bicentennial of Norway's national poet Henrik Wergeland and the Oslo Opera Festival – for which he was also elected Festival Composer.

Knut used to work as a pianist, playing with symphony- and chamber orchestras as well as a number of different bands. In addition to his current career as a composer, he is a popular guest lecturer at universities and colleges in Norway.
To find out more information about the Hollywood Music in Media Awards, then please visit their official website!

To find out more information about Knut Avenstroup Haugen as well listen to a clip from the winning song, please visit Knut's official website.