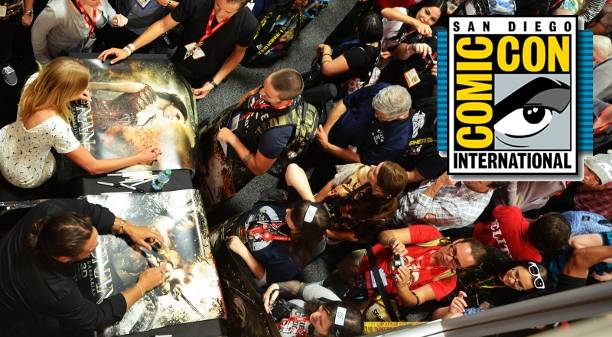 Conan cast shine at Comic-con
Over the weekend the cast of the upcoming Conan the Barbarian movie have been some of the shining stars of Comic-con. With all the leads making appearances, and speaking with the press, it was a busy few days for everything Conan.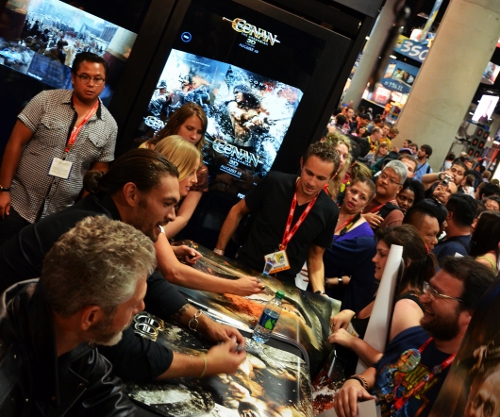 On Saturday the queues started earlier in the day as fans patiently queued by the Lionsgate booth for a chance to see Jason Momoa, Rachel Nichols and Stephen Lang. Staff at the convention had to bring in extra security staff to cope with the number of people who wanted a chance to see the stars. The three leads then signed some great exclusive movie character posters for fans, posed for pictures, and chatted with those who had queued so patiently to see them.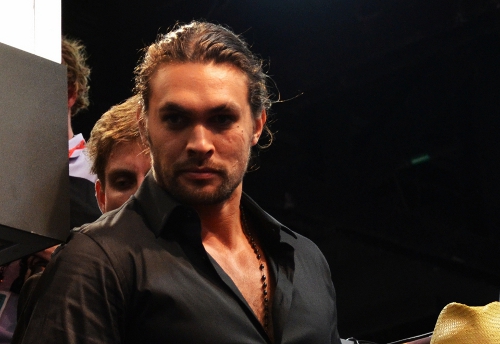 They then ending the session with TV interviews, from the great vantage point of the press area above the Lionsgate booth. Jason Momoa then made an appearance for fans at the open to the public Conan party that evening in down-town San Diego, taking part in some Robert E Howard trivia questions with fans at the event organised by the LA Times Hero Complex (http://herocomplex.latimes.com/).
Then on Sunday, Rose McGowan, who plays the sinister witch Marique in the movie, signed autographs at the Dark Horse booth as they celebrated the launch of the new Conan comic book, "The Mask of Acheron".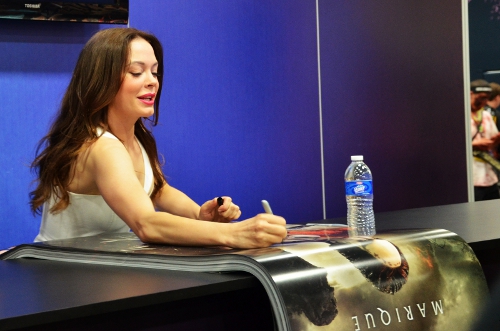 The trailers and clips continued to draw crowds to the Lionsgate booth, as a whole new generation of convention goers were introduced to the great barbarian. It is going to be an exciting few months ahead for everything Conan!