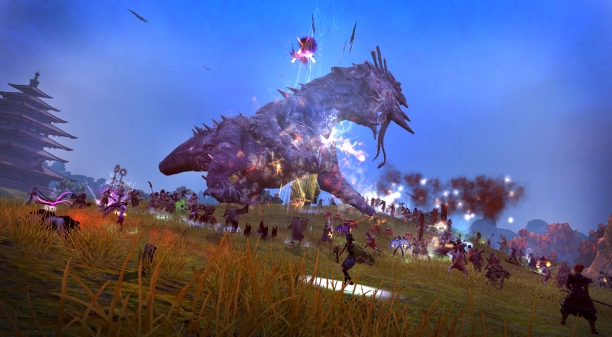 Double AA points and Event!
A whole new chain of events called The Twelve Portents are coming to Age of Conan!
From the 25th of December and until the 1st of January you will be able to face the very first boss, The Black Dragon, in this chain. You can read more about these special events in Joel Bylos' last Game Director letter here.
Be sure not to miss any of the twelve bosses as they roam the world of Hyboria, because not only will you be able to get your hands on great loot, but a legendary reward awaits those who manage to take part in every event in the chain!
But that is not all you can expect in Age of Conan this Holiday. You can enjoy the following bonuses during the event:
Double AA points!
Whenever you earn an Alternate Advancement point during the week of holiday celebrations you earn an extra one as a bonus!
Great Deal on Funcom Points!
During the event you get 30% extra Bonus Points every time you purchase Funcom Points! Bonus Points are valid for 6 months towards any in-game purchase. This deal is available from today and lasts until the end of the event.
So get in-game people, enjoy the new events and awesome bonuses!