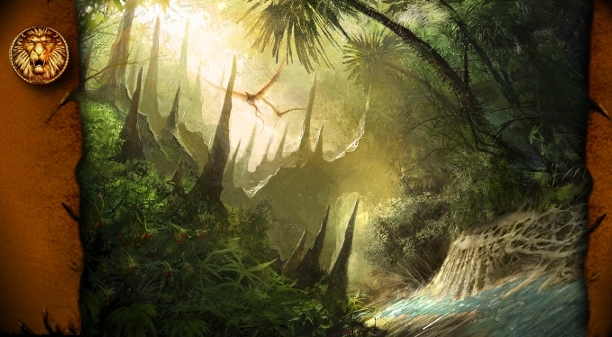 Monthly Development Update - January 2013
Obviously the recent news about studio re-structuring brings with it a whole host of questions about the future for Age of Conan. The good news is that the game won't be going anywhere and that development will be continued by a central team for all our titles based at our North Carolina studio.
Of course, this also means that some members of our current team will be moving on to new challenges while others will continue as part of the new central team which will continue forming quality updates for us. Our Raleigh studio already has most of our customer service, billing, quality assurance and community teams, so bringing the developers closer to them will be beneficial for a live game. The new shared pool of people is a very experienced, passionate and skilled team that I highly respect, with a continued passion for working on all three games.
I am very proud of everything this current iteration of the team has created over the last two years here in Montreal, and this marks a perfect opportunity to reflect upon that. The latest Dragon's Spine content, House of Crom, and the Savage Coast content before it, will stand as a lasting testament to the talented group of people who have dedicated the last few years of their life creating entertainment for you. I couldn't possibly be prouder of them.
Those moving on to new adventures and battles ahead away from the shores of Hyboria will do so with heads held high. Those making up the new team are also really talented developers, and they are definitely up for the challenge of writing the next chapter in our games histories, and create more great new content for you to enjoy in the future.
I have always said that the beauty of MMOs is that they benefit from on-going development, and really are better games in their later years. It also means that different teams will get to put their mark on things over the years to come. The game is larger than any one person, group, or generation, and it has already seen the work of three distinct teams. I have had the pleasure of having several great teams on the project. The vagaries of time and fate though mean that times change, and chapters draw to a close as others begin.
Hyboria isn't going anywhere, so what does this actually mean in practicality? Of course there is some impact, there is no value in trying to sugar coat a change in the schedule as a result of all this. However the positive news is that development continues and new updates are coming.
All the stuff we have mentioned at the end of the last year, the new Dragonspine content, and the trade-skill revamp is all still in progress. In fact the team has taken pride in finishing up as much as they can to take over to the new team. The new team fully intends to ensure most, if not all, of those content updates are released this year. The schedule however will of course be affected by this change, and the new team will need a little while to set their new schedules, and get things in order. Expect to hear more in next month's development update on that front.
The teams working on the games have been re-born before, and new content has still come. Indeed, we did so when we moved the team here to Montreal.
The new team will undoubtedly write their own chapter in the legacy of the great barbarian. So please take this moment to welcome the new army to the battlefield and pay your respects to those moving on to new battles.
See you on the battlefield!
Craig Morrison
Creative Director
Funcom