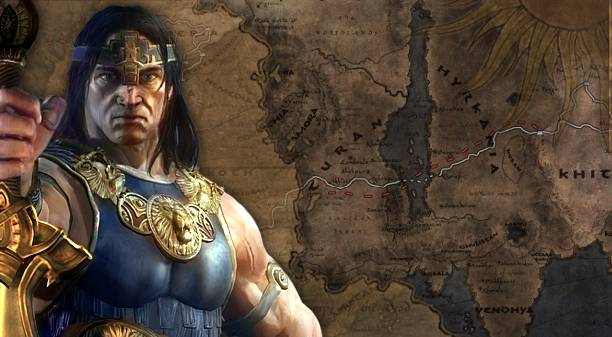 Monthly Development Update – May 2012
Welcome to this month's development update, otherwise known as the audience participation edition!
That's right, it is once again the time of year when we probe the brains of those who know the game better than anyone - you, our players!
This is your opportunity to let us know what you like with the game, what you dislike, what you would like to see in the future, and what where you would like to see us take the game. From the little things to the grander plans, we want your opinion on all of it!
We have also used some new improved survey options, so the survey is a lot more dynamic than in previous years, and is also all in one place so you don't have to jump around several to answer all the questions.
This really is a great opportunity to help shape the next year or so of the games development. These surveys play an important role in our annual assessments of features, possible additions, directions corrections, and tweaks.
It genuinely does have an impact. Many of the answers in the previous surveys became the templates for specific additions, features and new content. People voted for a 12 v 12 mini-game two years ago, and that was what we made for the next mini-game. People wanted more solo instances, those arrived as well. Last year's feedback also helped shape the recent raids, the dynamic instances, the changes to the progression in Khitai, the upcoming multiple specification system, and the order in which the class changes were looked at. It helped to refine the free to play offer, and helped us with a lot of the prioritisation we have to do all the time.
It is also really useful for us to learn how the community is broken down between different preferences, and learn what they think about both the new content, and the changes we have made over the previous years.
So these surveys are something that I am very glad we commit to and have on this scale every year. While we sneak some smaller ones under the radar during the year, this is really kind of an annual census for us! After all, it is all of you out there that make the game what it is, and we feel it's important to understand your wants, needs, desires, and dreams as well as we can. These surveys help with that.
Incentives, incentives
Yes, the survey is pretty long.
No denying that ... it is worth it though!
There are quite a few questions no matter which way we spin it. While we think it's worth it in order to get the best possible picture of what you are all thinking, it is also asking for some of your valuable time. So as means of a little thank you, and to encourage participation, we will be awarding ten lucky participants lifetime premium accounts. The winners will be randomly selected from all those who participate in the survey. So make sure that your email linked to your account, or the one used for the survey, is up to date, as that is how we will be contacting the winners.
So not only do you provide us with some awesome and genuinely helpful feedback, you also have a chance to win yourself a whole lifetime of game-play!
Not enough? Ok, we'll sweeten the deal! One lucky responder will have their character name immortalised in the game! (pending it being an appropriate name for the license of course!) This could be a statue, an NPC, or an item, we will craft something fun and unique for the prize winner so a little bit of them will forever become part of Hyboria.
Good luck!
Incoming updates
As I write this the team are busy preparing the next major update for the live servers. In fact it may be live by the time you read this (the curse of having to write a week or so ahead!)
This brings with it a lot of cool content and features. For me the highlight is the new multiple specification system. This will allow you all to have much greater freedom of expression, and the ability to jump between in-game activities much more easily. It also doubles as a cool feat planner, as you can freely play with a mock-build prior to saving anything, and see how things might look for you with a different build.
What's more is that the coders are sneaking in an upgrade for that system in the following updates. In one of the updates that will come through the summer, you will also be able to save, share and swap builds with other players through the games chat system. This will allow you to compare with friends and allies, and show off your favorite feat builds!
It is one of the most often requested features and I am really glad that we have been able to not just add it to the game, but take the concept and run with it, making even more of the feature , and adding extra value and functionality to it.
The new instances should bring some more variety for the veteran players, and further ease the faction progression in Khitai.
Until next month
That's it for now! next month we will be back with more updates on the future updates, and maybe, just maybe more than a tease or two about the next adventure pack. We'll also talk about the results of the survey a bit, and enlighten everyone as to the thoughts and cravings in all of your brains when it comes to all things Conan!