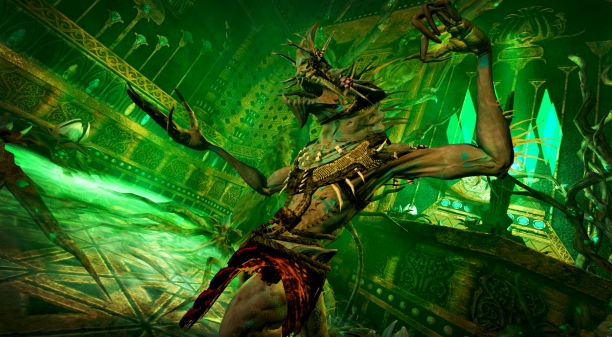 Palace of Cetriss and Halloween Event!
Rejoice adventurers of Hyboria! For today you shall feast upon the destruction of your enemies and reap the sweet rewards of victory.
An all new and free Halloween Event has just started today and the celebrations will last for two weeks! The massive Palace of Cetriss Raid is also live for brave dungeon crawlers and a brand new Hoard, full of new items, is available in the Item Store.
Palace of Cetriss Raid
The huge palace of Cetriss lies below the jagged Dragon's Spine mountains. Within its depths lurk the mysterious Serpent Men, greedy nomadic desert raiders and a deep corruption spread by the powerful Emerald Lotus.
Through the ages men have sought the power of the Lotus, and though the sheer force of its magic is undeniable, madness, conflict and addiction have always followed in its wake.
You can now take on the all new Palace of Cetriss 24-man Raid in Dragon's Spine, which is free for Members. Battle your way through the brutal challenges within the palace and earn mighty Tier 6 armors and weapons with set bonuses!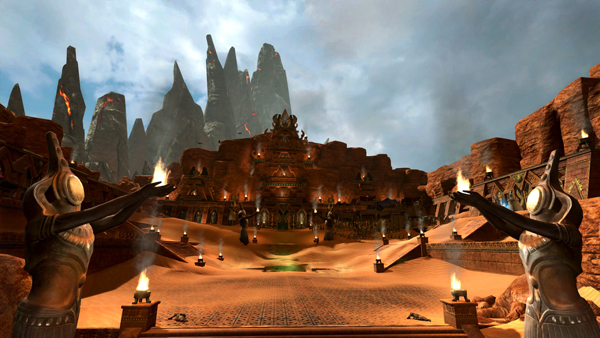 The Shambling Plague
A terrible plague is spreading through Tarantia. Those infected by the mysterious disease turn into mindless husks overcome by primitive needs and a taste for flesh.
The wise priest Hadrathus is not fooled by claims that this is a virulent form of Lepracy. Instead he thinks that an ancient artifact excavated in Dragon's Spine may have fallen into wicked hands, who may be behind the sudden plague.
Take part in this all new Halloween event and fight your way through the Tarnatia Common and Noble districts and venture into the deep catacombs beneath the city to discover the truth. Earn new Halloween items, such as special candy which gives extra AA, PvE and PvP XP or unique social clothing. The Halloween events from previous years, By the Light of the Moon and the Festival of Set (with PvP) events will also be available for everyone. Halloween celebrations will last until November 11th!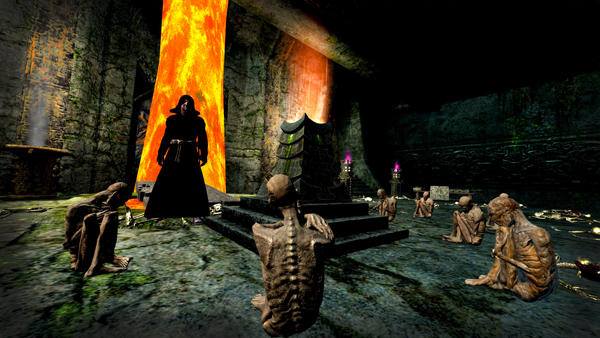 Hoard of the Afterlife
You can now get your hands on a ton of new items in this Hoard from the Item Store. Celebrate Halloween by riding around on the Swift Exanimate War Charger undead mount, or summon ghoulish pets and Morph yourself into monstrous creatures.