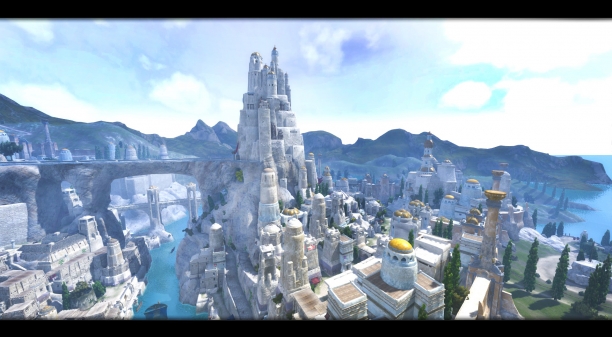 Panoramas in the second round of Achievements!
An all new update is live, and it brings even more Achievements to Age of Conan. The first rollout of the fresh Achievement System brought many new options for players throughout the game.
This round offers even more, with several new types of Achievements to collect and game improvements to enjoy. The biggest new feature this time are the brand new Panoramas. Every city and adventure zone now has Panoramas and there are 130 of them in total!
They offer gorgeous camera paths which show the landscapes in all new lights. Find the Panorama spots around Hyboria to enjoy the new views.
But this update offers more. The hidden Treasure Chests around the world have gotten a big revamp. They now offer much better rewards which are very helpful for players leveling up characters.
There are several new hunting Achievement categories also, and many new rare bosses from these groups.
The new Panoramas and revamped Treasure Chests also offer a host of fresh Achievements, so get out there and collect them for great rewards!