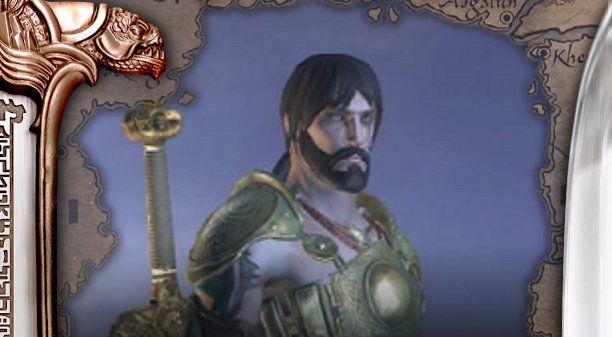 Player Spotlight - Bombata
Player Bombata is probably best known as the creator of the StrangeUI and Fire UI custom GUIs which are used by many Age of Conan players. He was so kind to participate in this month's Player Spotlight.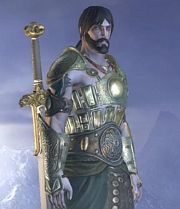 Name on the Forums:
-Bombata- on the European forums / -Bombata-US on the American forums
Name of main character:
Bombhata (couldn't get the name right after my last transfer…)
Which country do you come from?
France
How long have you been playing Age of Conan?
I started playing in May '08 on Ferox (pvp-fr) when the game was launched. After a short summer break I migrated to Ishtar (pve-fr) where I still am.
Which playfield/dungeon do you like the most?
There are a lot of awesome places to visit.
I especially love TothAmon's fortress for its challenging encounters and the good time spent working on new strat swith my guildmates.
My favorite dungeon is 'Xibaluku' for its emphasis on Adventure.
And my favorite playfield definitely is 'Conall's Valley'… I hope one day we'll get a chance to rediscover this zone with new challenges adapted for our high level characters.
Which class do you like playing the most?
Conqueror!!! (currently Carnage specced)
I have a few lvl80 alts thanks to the offline leveling system (ToS, Ranger, Necro), but I rarely play them.
On which server do you usually play?
Ishtar (pve-fr), but I had some vacations on Crom for some time (kudos to SolidLine for their hospitality). I also spend some time on TestLive (mostly to test new UI builds).
What is your preffered play-style (soloing, raiding, PvP, mini-games ...)
I spend most of my time raiding (or in 6-man dungeons). I'm not really into PvP, though I'm occasionally signing in for minigames (just for fun), or helping guildmates out in open world pvp.
Are you member of a guild (or even a guild leader)? If yes, care to shortly introduce your guild?
I am a proud member and officer of 'Frères de Sang' on Ishtar. The guild was created a while ago (result of a few merges), we are around 50 active members and most of us are "veterans", playing since May '08.
Together, we've been through most of the game's PvE content, but we're far from the hardcore raiding guilds. Actually we often find ourselves laughing out loud during the hardest fights xD
What was your most epic/funny/special/... moment while playing Age of Conan?
This is a hard question! I think we all have many of them. I have epic memories in every dungeons (first down, finishing with only a handful of player left…)
But I think the most Epic moment I have in mind was the first time we killed Leviathus. After months of hard work on prior encounters (especially Seruah and Chatah), we were finally worthy of entering its Master's dungeon (when the instance was opened a few months after). Now Tothy finally beats the dust :D
Do you have a fansite/blog/wiki related to Age of Conan?
I recently created the Age of Conan group on DeviantArt (age-of-conan.deviantart.com) with the objective to regroup all quality artworks related to our favorite game. The group is growing slowly but surely, and we've already got some serious pieces of Art in the galleries.
We will soon start our first screenshot contest and we hope many players will participate (there will be an awesome prize to win of course)!!
Anything else you want to share with your fellow players?
I've been making custom GUIs for quite some time now (StrangeUI 1, 2 & 3, FireUI)and I hope you enjoy playing with them as much as I do developing them!!
I'd also like to salute all my fellow modders: Nwardezir, Azagatoth, Tiar, Oscarr, Ikos, Caligari, MMDrake, Taran, Stoneshiver, Shadima, Krugus-Runeblade, Freedhowse, Kentarii, LedMirage etc… (sorry for those I forgot)
And finally a big thank to Tarib and the rest of the staff for taking care of our community!!