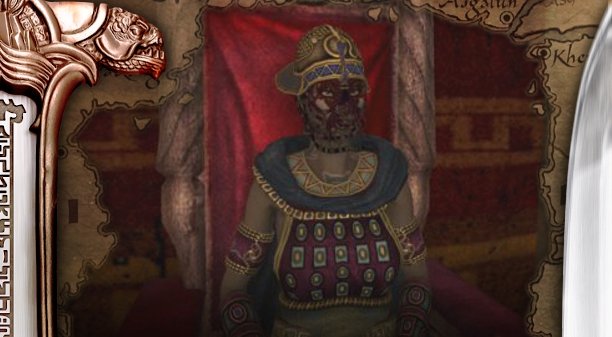 Player Spotlight - EquinoxWarriors
Player EquinoxWarriors, guild leader of Equinox Warriors and creator of various great videos about Age of Conan on YouTube, tells us more about himself in this month's Player Spotlight.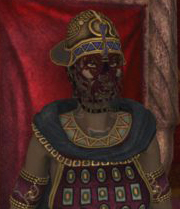 Name on the Forums:
EquinoxWarriors on the US forums
Which country do you come from?
USA
Who are you and who is your guild?
My name is John James, I am a retired Computer Game Designer. I owned and operated Enchanted Horizons which put out Portinium in the play by mail field between 1989 to 1995. Portinium won best of show at Andcon in 1992 & 1993. Also was reviewed by the editor of Computer Game Review in the January Issue 1993. I am currently retired. I am also over 50 and one of the old school gamers in Age of Conan.
My Guild that i started in Aug 2009, is Equinox Warriors. Aluna is my 80 level Demo and Guild Leader of Equinox Warriors. Jawnta is my 80 level Conqueror and first character. He was created May 21st, 2008. I also have a 80 pom named Jawn.
I am the Creator of the Equinox Warriors Channel on youtube. I run the channel by myself and I make all the Equinox Warriors Videos.
How long have you been playing Age of Conan?
I've played Age of Conan since Release and I had met Steve Perry one of the many Conan authors, at one of the game conventions I was at with my game, and he gave me three of his books and autographed them. So when I heard that Funcom was bringing out Age of Conan, I had to get it. May 21st, 2008.
What do you like the most about the game?
The graphics, quests, music and story line are the best I have ever seen in any game. It is an incredable game, probably the best MMO ever made. When you sit down at your computer, click on the game, log into your character... that immersion, the quality of effort that the design team and Funcom put into Conan is like no other experience in any other game currently. The ambience and immersion to Hyboria is mind blowing and second to none!
What change has Funcom done in the past 3 years that you liked the most?
Actually I think people will be a little shocked at this, but I believe The design teams renewed efforts in listening to the playerbase with Communication and Interaction was absolutely huge this last few months. I also believe the most recent patches reflect this, and it is a great thing for not only Funcom, but also for all Age of Conan players.
What do you think sets Age of Conan apart from the other MMO's you play?
Graphics, Music, Quests, Combat System, Ambience and Immersion are scecond to none. There is no other MMO in my opinion that compares to AoC currently. I just purchased a new computer recently, and even the change from logging in on the old computer and now turning on Dx 10 with graphics on full and sitting back and seeing the god rays, wind blowing through the trees, water spray going over the walk bridges in Thunder River, I can only compare it too being an experience like I had at Age of Conan launch. Absolutely brilliant!!!
Are you a fan of REH? If so, what are some of your favorite stories?
Boy am I going to get it. Actually I am not. Even though I am older I started getting into the world of Hyboria from another play by mail game back in the 1980's and then the Age of Conan movies on the big screen put em over the edge and I've been a Conan fan ever since. And I have to say that opening scene in the first Age of Conan movie with the village being attacked, the music, the visuals, the immersion is something I will always remember. The same with Age of Conan online, it has that same feel for me.
Do you have a favorite song on the soundtrack? If so, which?
The Dreaming 'Ere The World Crumbles...' & The Dreaming Anew - Memories of Cimmeria, are my favorite Collectors Edition Soundtracks. Without a doubt!!!
What advice could you give to upcoming video producers who want to make their own MMO movies or videos?
I like doing fan films because I love the game. It keeps my mind busy at my age and it always keeps me moving forward with something positive. I think it is always important to keep things in perspective and I was very fortunate to have the opportunities that I had in life so far. So it is always important to remember where you came from and like the movie "pay it Forward" do something positive for others, with no want or requirements... just because!!!
My videos were made with Registered Fraps, and a Store bought Roxio 2011 pro. Honestly I am not the best at what i do, never will be, roxio makes it quite easy to make the films, edit and create. But, I love creating the videos and doing something for other people. That is what it is all about... the love for the game. If people check my videos out and like them, or remember when they first entered Tortage, or they watched in amazement as their friends battled by their side in Onyx chambers, or their first tier raid and that first epic drop, or actually winning that first battle in PvP and they think about those moments!!! Then that is a good day!!! that is what it is all about, good times, good friends, and the love for the game.
If you could have one cool feature added to the game, what would it be?
Oh boy you know this one is coming... heheheh I would love if the Design team would be so nice to finally fix the T3 widget creation nonvariable, and lower it. It is currently set at 10 for each widget (slab, girder) and node production in the resource zones is set at 10 production units of resource, which makes it a 1:1 ratio. Since 50,000 widgets are required in T3 building requirements, that means there is 500,000 units of resource required to make T3 buildings, and 50,000 nodes to tap. I believe that is way to extreme on the player base currently and I would really hope to see it fixed, since I believe it hinders all new guilds and new players forming those guilds from reasonable guild growth in game currently. That is my one wish, to fix that 1:1 ratio and make it reasonable.
Do you have any shotouts or final words to say to your guild or the players of Age of Conan?
I absolutely Love the Game. I love the player community and I just want to say, thank you all for allowing me to be a part of this great game, my characters in game make my own hyborian lore, which is truely an incredible experience. Your own novel of adventures everyday. I want to Thank Equinox Warriors, for sticking with me, as well as all other players on Cimmeria and the guilds that helped me film the videos while allowing me to tag along on their content runs.
I really appreciate it, thank you all!!! This game is an amazing MMO and people need to know about it. A HUGE Thank You to the Age of Conan Community and Funcom. It has been a GREAT 3 years!!! It just gets better and better!!!
Thanks Again Famine I am at a loss for words and I really Appreciate the Honor!!! Thanks Again!!! Right on!!!
http://www.youtube.com/user/EquinoxWarriors
Aluna/Jawn/Jawnta
Equinox Warriors Guild
Cimmeria Server