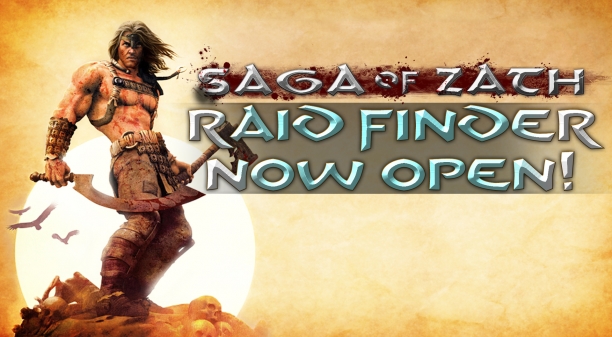 Raid Finder Now Open on Saga of Zath
Attention, champions!
The Raid Finder is now available on Saga of Zath! This feature allows you and other like-minded players to queue up and enter a raid dungeon together!
The Raid Finder rotates a different raid dungeon each week, allowing you to explore encounters you otherwise may not have been able to in the past. Members receive doubled token rewards on Saga of Zath, too!
To access this feature, look for the magnifying glass icon on the top-left of your screen next to the Playfield Access button.
Now that the Raid Finder is open, you may now fully complete your Saga Quest!
Join the discussion on our NEW FORUMS and conquer your destiny!