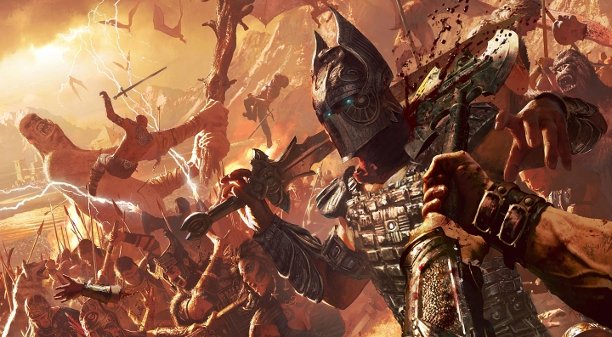 Sharpen your sword on exclusive new PvP content
With update 1.7 hitting the servers, we're excited to give something back to our loyal PvP crowd. With this patch we're giving every class an entirely new PvP armor set, exclusively earned through PvP gameplay. These new sets are powerful armors that rival the best gear currently available in Hyboria.
To purchase these new sets players will need tokens earned by battling it out in the Border Kingdoms. These tokens will be earned through the new Shrines of Bori PvP content, as well as in new quests for existing PvP mini games. Not content with simply dropping more loot, we've also raised the PvP level cap from 5 to 10. By tweaking the leveling curve so that the amount of PvP experience points scales with PvP level differences between the combatants we have created a much more dynamic and exciting experience.
Situated around the village of Brandoc, shrines in honor of the war god Bori provides the battleground where players will experience an ongoing conflict. Guilds will wage war over capturable and destroyable shrines in a massive outdoor setting. The Shrines of Bori content rewards conflict over cooperation, so get ready to test your alliances.
Smaller groups will face a greater risk when fighting for control, but the rewards are far greater for those involved than it will be in a massive group. This drives home the message of PvP quality over quantity, since the rewards are divided amongst the winning combatants. The new system also means players should play the way they want to, a group with a diverse set of players, each one strong in their different roles, will be more likely to succeed! The rewards are split equally regardless of role, awarding support roles on the same level as those with the highest kill count.