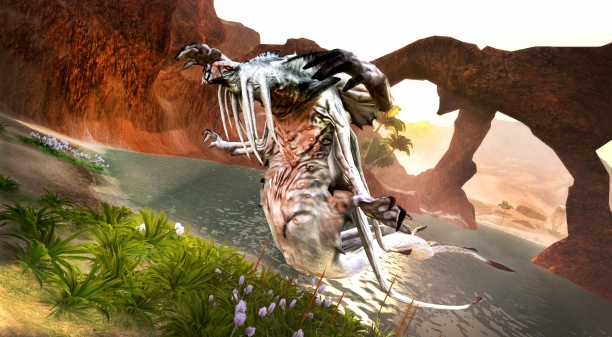 The Leviathus Strikes!
The Twelve Portents event continues with a new world boss for July. The mighty Leviathus invades both Khopsheff Province and the new Dragon's Spine zone.
The event starts today and lasts until Tuesday the 8th of July.
Band together with your fellow adventurers to take on the massive monster, and earn great loot and rewards. Anyone who is brave enough to travel to Khopsheff or Dragon's Spine can take part in the battle.
You will not only be able to get epic loot by defeating this gigantic new world boss, but if you take part in all of the twelve events in the chain you will be able to get your hands on a legendary reward at the end!