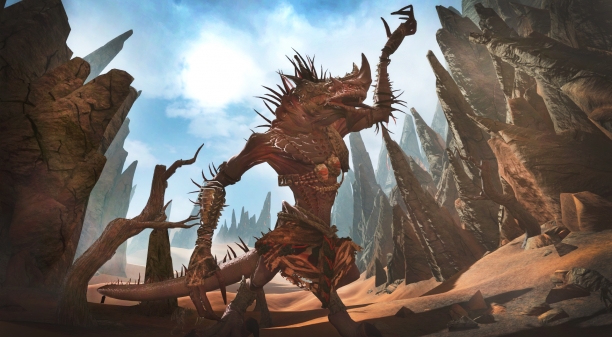 The Serpent Man Oldblood Strikes!
Travel to the new area of Dragon's Spine today to take part in the latest chapter of the Twelve Portents event!
In Dragon's Spine the Serpent Man Oldblood is on a rampage. Join up with your fellow players to take on this huge threat. The event starts today and lasts until the 11th of March.
You will not only be able to get epic loot by defeating this gigantic new world boss, but if you take part in all of the twelve events in the chain you will be able to get your hands on a legendary reward at the end!
This event is not only for those with level 80 characters. If you are brave and resourceful, but not yet at maximum level, you can still take part in the carnage.
So get to Dragon's Spine now! True heroes are forged on the anvil of the mountains, beneath the hammer of the burning sun.