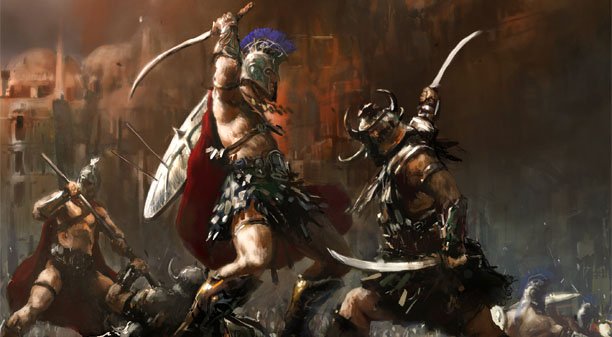 Together against each other - RP-PvP event in the Khopshef Arena
Over the course of the last weeks, the forums became a place of discussion, as to how the rules should be set to provide a fair basis for the duels. So while some players focused on the mechanical aspect of the event, others already forged dancing groups, traders, beggars and other scenery events, like a slave market and in-between fight shows. Since there is a roleplaying guild that chose the background of Khopshef as their habitat, they naturally became announcers and hosts.
They also approached our German Community Manager for assistance to spawn a couple of crowd NPCs and some more strategically placed guards. He was happy to help them and was there for the full event in the midst of the battle - hidden of course - taking pictures where none of the players could safely venture.
The event was a huge success! So many players came, that we had to manually port them into the instance, because it was bursting with players! Besides the tournaments, players found a city sprawling with life. The traders offered their goods: flesh and wine! The courtesans did their best to distract the attention of the crowd and earn some coin and the local thieves were sneaking through the crowd looking for a loose purse. Outside of the city, raiders attacked innocent bystanders and the organized city watch came to their help quickly and with full force, driving them off into the sunset with the tail between their legs!
And so, a long evening came to an end. Two groups of players, who thought of each other as separate, enjoyed the same aspects of Age of Conan; PvP and Roleplaying, all together against each other.
If you want to see all impressions our CM took, just head on over to his flickr set.