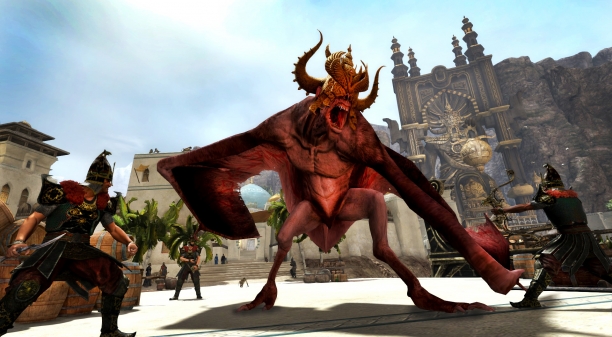 Turan is invaded!
The Twelve Portents event continues in June with an all new world boss in the Coast of Ardashir.
The Brutal Spawn of Nergal is on the rampage. Join together, defeat this terrible monster and earn epic rewards!
If you take part in all of our world boss events this year, you will earn a Legendary reward at the end.
The event lasts from today and until Tuesday the 10th of June.
Play now and join the fight!