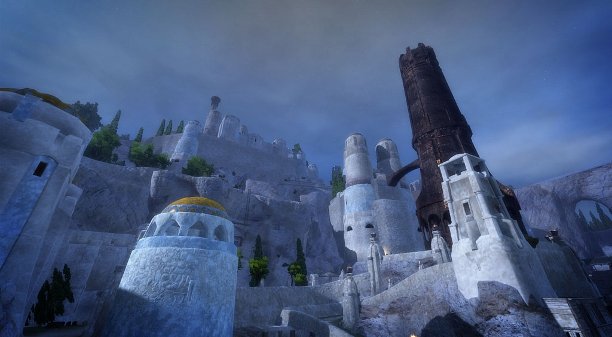 Update 1.5 Series
The latest major game update has been released on the live servers for you all to enjoy. This update brings with it some great new content alongside the new system changes.
New Content: Tarantia Commons released!
Tarantia Commons can now be visited by high level players seeking new quests and encounters! The urban underbelly of King Conan's capital city is rife with social unrest, unscrupulous characters, poverty and villainy…a perfect place for discovering new adventures!
Complete with new quests, new instanced encounters, great new boss fights and dynamic social events Tarantia Commons awaits those brave enough to try and make a name for themselves on its unforgiving streets!
You can read more about Tarantia Commons here.
RPG Systems Revamp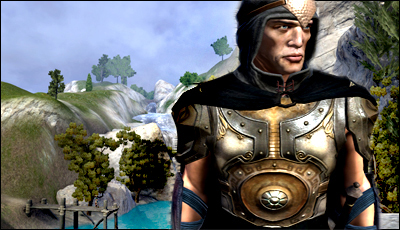 The changes to the RPG system are now live! Items will now have much easier to understand statistics and relative power levels. Among the highlights of the system changes are the new armor protection system, improved abilities (Strength, Dexterity etc all mean more to your character now), new easier to understand combat ratings and pets now gain power from their masters items. In addition there are changes for every class to feat trees, abilities, spells and combos.
You can find the details of the systems changes here.
You can find the details of the class changes here.
Furthermore due to the changes in the system everyone's feat respect cost has been reset to allow for greater experimentation with the new feats (and it has been capped at 10g for the future as well!)
New Gem crafting system
This update brings with it a completely overhauled gem crafting system. Offering great new options for players and more dynamic customization possibilities you can find all the details on the changes here.
New City-life Features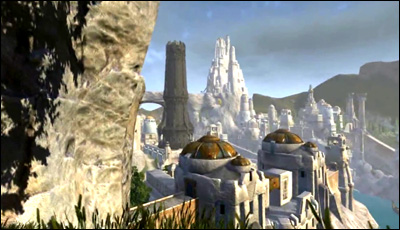 Guild cities now offer even more rewards. With new rewards for certain tiers of buildings including new social NPCs that will inhabit your cities, new travel NPCs, new vendors with new social pets and a unique new Path of Comrades option that allows you to transport back to your guild city from anywhere in the world.
Hundreds of other updates, tweaks and changes
There are literally hundreds of other improvements in this update, with highlights including PVP XP rewards for winning mini-games, new rez pad locations in popular zones, new crates of potions to allow you to purchase in bulk, mounts are now abilities so they don't take up space in your inventory and a whole host of other fixes and adjustments.
You can find the full update notes here.