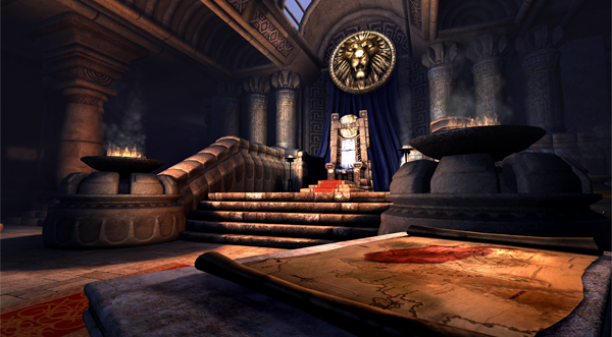 Age of Conan: Unchained - 8th grand anniversary celebration!
"
It is only the promise of death that makes life worth living."
―
Robert E. Howard
From atop the tallest peaks sound the drums of war, Hyborians. Their thunder rings across our lands, the clash of steel resonating deep in our souls.
Eight years ago, Age of Conan was unleashed upon the world. We sincerely thank everybody who made our 8th Grand Anniversary possible! Here's to another amazing year, and many more to come!
FREE REWARD: Zingaran Swamp Beast
Beginning on May 20th and through May 29th, anyone who logs into Age of Conan receives an exclusive Zingaran Swamp Beast pet in their Claim Items window. There's no cost; simply open your Claims and get your free pet!
You can even fight the beast in the new Pit Master's Arena once you reach rank 1 with the Gladiators faction!
NEW: Hoard of Hoards
We heard you like Hoards, so we put Hoards in your Hoards so you can Hoard while you Hoard. The Hoard of Hoards combines all 5 existing Hoards into a single convenient package, all at a lower price!
LAST CHANCE: Augmented Advancement & Eternal Bloodshed rings
All good things must come to an end! This is your final opportunity to purchase Asura and Dagon's Bands of Augmented Advancement and Jhil and Kali's Bands Eternal Bloodshed from the Item Shop before they're removed on May 26th. Don't miss out!
COMING SOON: Membership Revamp
We're hard at work on a new Membership Rewards program in Age of Conan and a slew of new rewards for signing up. Once we're ready to launch this new system, we'll be cooking up a brand-new membership offer to go along with all the changes. Stay tuned for more!
Thank you all once again for being a part of Age of Conan. We'll see you all in-game!
-The Age of Conan team