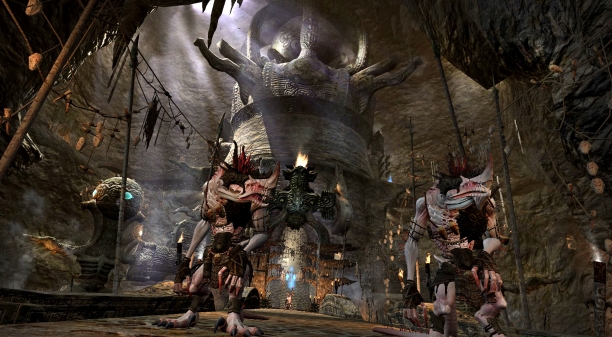 All New Dungeon in Dragon's Spine!
The brand new Coils of Ubah Kan dungeon just went live in Dragon's Spine. Gather your friends to take on this brutal six man dungeon, and get your hands on great rewards.
Recent seismic activity in Dragon's Spine has un-earthed a new cave network leading deep into the mountains. Stygian excavation teams have entered amid rumors of strange architecture and great treasures within the unknown depths; but few have returned and none as they once were.
Explore the dungeon and discover spider infested caves, and beyond them the city of the Serpent Men itself. Many mysteries await you in the depths. A powerful being unknown to even the Serpent Men lies imprisoned here, and you can uncover the key to the secrets of the Serpent Men's evolution and the reason why they were cast aside by their old gods.
Adventurers can still hear the echoes of the Serpent Men's past, perhaps can play their part in the final prophecy and find the Serpent Men's greatest treasure.