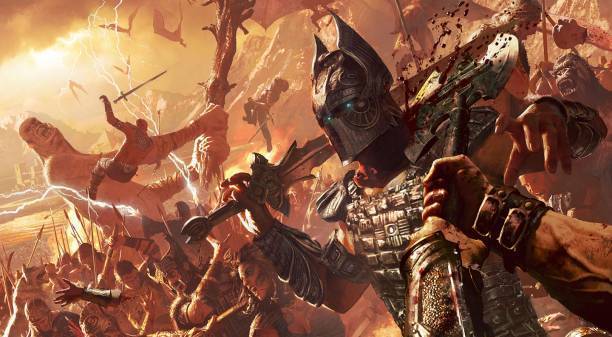 The barbarian army swells it's ranks!
Get your reward from the king for being part of the great barbarian army! This week has marked another important milestone in the success of the Age of Conan: Unchained version. As revealed in the company's quarterly report today, more than 600,000 players have tested the free-to-play version of Age of Conan since July! The passion and dedication of our players and community are a huge part of that success and we wanted to share our thanks with you!
We couldn't have done it without you. So to celebrate this latest success, and the growth of the Barbarian army, everyone who logs in before Monday the 21st of November, will be once again able to claim The King's Reward pack from the item store on one character on their account. The reward pack, which can be found in the 'special offers' tab in the store, contains a selection of potions and is yours absolutely free - a thank you from us for your loyalty to King Conan! Remember to be on the correct character when you claim it however, as these are limited to one per account! So make sure you log in and claim your reward!
See you on the battlefield!